Giving
Donate To Stop Sex Trafficking
Attorney Budowski has been a guardian ad litem for over seven years. When she became aware of the sex/human trafficking in our own backyard, on our watch, there was no decision about whether or not to help.
Susan became involved in a new 501c3 non-profit and is on the Board called Hope City United (DBA Hope City Orlando) soon to be in cities all across the country. Hope City United is a unique combination of professionally designed therapies to meet the needs of the mind, body, and spirit of severely traumatized and abused survivors of sex trafficking. We plan to be a long-term model of rescue, recovery, and reintegration for the entire country to follow.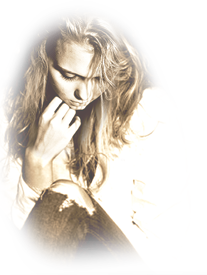 What is unique to Hope City is that each survivor will immediately begin our three-year, possibly shorter or longer depending on the survivor, program focusing on recovery, healing, and growth while residing in one of our safe homes.
The numbers are shocking. Here is a brief glimpse into child sex trafficking in America…
$32 Billion – Market value of sex trafficking in the U.S.
300,000 – Children in the U.S. Prostituted annually
12 years old – The average age of child sex trafficking victims
50,000 – Number of new victims every year
3 – Florida's ranking among the states with highest human-trafficking activity
Human sex trafficking is the 2nd largest organized crime in the WORLD. 1.2 million children are being trafficked each year – this is in addition to the children who are already held captive. 50-60 % of the children trafficked into sex slavery are under the age of 16.