Susan M. Budowski, Esq.
How to Get Out of a Timeshare Contract in Florida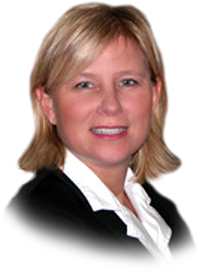 1532 US Highway 41 BYP
Suite 286
(MAIL ONLY)
Venice
,
Florida
34293
.
T
888.265.7900
F
407.545.7386
susan@susanbudowski.com
www.mytimeshareattorney.com
Profile
Member of Florida Bar since May 2004. Graduated Cum Laude from Dwayne O. Andreas School of Law – Barry University. Early adopter in Alternative Dispute Resolution. One of four students and two faculty selected in 1997 for ADR training while in Law School. Florida Supreme Court Certified Mediator since 1998. Masters of Business Administration Summa cum Laude from Orlando College. Admitted August 2012 to The Law Society of England and Wales as an English Solicitor.
Licensure/Certifications
English Solicitor The Law Society of England and Wales 2012
Florida Supreme Court Certified Circuit Civil Mediator 2010
Florida Supreme Court Certified Family Mediator 2005
United States District Court, Middle District of Florida 2004
Member Florida Bar, Admitted May 2004
Florida Supreme Court Certified County Mediator 1998
Experience
Managing Member, The Law Offices of Susan M. Budowski, LLC 2004 – Present
Founder of The Law Offices of Susan M. Budowski, LLC with a mission of "What's right is what matters". Firm is virtually paperless and highly efficient utilizing the latest technologies. Operational system allows me to work from nearly anywhere in the world.
Experience includes: Mediations Corporations and LLC Formations Employment Agreements, Non Compete Agreements Contract Review Settlement Negotiations Small Claims Flings Breach of Contract Timeshare Matters Adoptions
Guardian ad litem for abused and neglected children in Orange County through the Legal Aid Society; working with the Florida Department of Children and Families.
Maryland Parole and Probation Officer
Central Intelligence Agency, (CIA) Langley, Virginia
Timeshare Attorney Law Office FL
Key Accomplishments
Legal liaison for OurBeginning.com during Super Bowl 2001 run. Drafted private offering memorandum that required only three edits by company's securities attorney. Memorandum procured 11 million in funding.
Prepared and reviewed multiple Trademark and Provisional Patent applications for OurBeginning.com before sending to corporate counsel.
Streamlined and automated client intake for Bankruptcy clients in the fall of 2005. Clients entered all data online via a secure website. Upon completion of intake data was reviewed and filed electronically with the Federal Court.
Successfully completed and filed 55 Chapter 7 Bankruptcies in two months prior to the Bankruptcy Reform Act of 2005 with ZERO support staff.
Masters of Business Administration, Summa cum laude with 4.0 grade point average.
Juris Doctorate, Cum laude with Honors.
Skills
Intense assimilation ability that fosters short learning curve for new fields of focus or areas of practice. Strong background in organizational and analytical processes. Known for ability to get the job done with a "whatever it takes" mentality. Proven ability to complete directives or initiatives correctly the first time. Modus operandi, firm belief that all objectives should be executed with a sense of urgency at all times. Everything counts.
Values and Core Beliefs
A life without service is not a life lived. I believe that we are all fortunate to wake up breathing and are entitled to nothing. We are rewarded by earning and serving others. Life is what you make of it. My family is my highest priority. We teach and lead our children by example and service to others in an honorable fashion.
Current and Former Associations\Recognition
Orange County Bar Association
Florida Academy of Professional Mediators
Former Moot Court Board Member, Dwayne O. Andreas School of Law – Barry University
Charitable and Pro Bono
Orange County Bar Association, Guardian Ad Litem Program
Hope City United, Inc.
Performance
Exceptional Performance Award
Central Intelligence Agency 1992
Robert M. Gates, Director of the CIA
Former Secretary of Defense for the United States of America
For President Bush and President Obama


Exceptional Performance Award
Intelligence Community 1992
C.Norman Wood, Lieutenant General USAF

Exceptional Performance Award
Central Intelligence Agency 1991
William Webster, Director of the CIA

Testimonials
Average Client Rating Review of Attorney Susan Budowski
| | | |
| --- | --- | --- |
| Overall rating | | Excellent |
| Trustworthy | | Excellent |
| Responsive | | Excellent |
| Knowledgeable | | Excellent |
| Kept me informed | | Excellent |


"Be the change you wish to see
in the world."
Ghandi
7848 Winter Garden Vineland Rd.
Suite 124-117
(MAIL ONLY)
Windermere, Florida 34786.
T
888.265.7900
F
407.545.7386
susan@susanbudowski.com
www.mytimeshareattorney.com